Bridgett Wilson Designs
The key word at Bridgett Wilson Designs is collaboration. We collaborate with clients to create comfortable, beautifully decorated homes. Because each client and project is unique, we offer a variety of redesign, decorating and staging services. Please review the following listings and contact us to set up an appointment!
Interior Redesign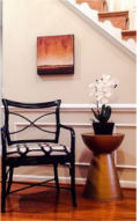 Do you like your furnishings, but feel your rooms are missing something? Consider our interior redesign services. Typically completed within a day or two, interior redesign reflects your style; be it your living room, dining room or bedroom.
During an interior redesign, we start with an initial consultation to discuss your goals for each room. Then we make an appointment to come back to your home and expertly reposition your furniture, hang your artwork, and style accessories to create beautiful, functional rooms. Your home will be revitalized with a professionally-decorated look.
Initial Consultation Fee: $210; rooms priced by project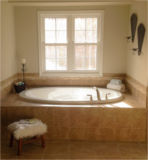 Relocation Decoration
Did you just move and are unsure how to place the furnishings from your previous house in your new home? We'd be happy to help! We'll do as much or as little furniture placement and accessorizing as you need to turn your new house into your gorgeously-styled, new home.
Decorating
We happily provide decorating services that scale to your individual needs. Perhaps you'd like to augment your existing furnishings, or maybe you have an empty room that needs help. We can assist in both situations and everything in-between. To that end, we offer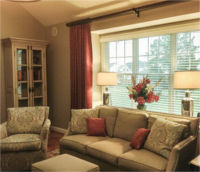 • to-the-trade only fabrics
• window treatment design and fabrication
• wood blinds, woven wood shades, plantation shutters and shades
• wallpaper selection and ordering
• lighting sources
• upholstery
• assistance with case goods, occasional furniture and accessories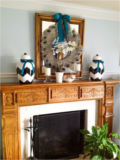 Two-hour Decor Consultation
Do you have some great decor ideas of your own that you just need to talk over with a decorating professional? We offer a one-time, two hour consultation for those who would like general decorating advice for their home, in their home.
Fee: $250
Home Staging Services
Make the best possible first impression when selling your home by utilizing Bridgett Wilson Designs home staging services.
Simply stated, our goal is to get your house ready for sale, beautifully. We work with homeowners and real estate agents to offer the following types of home staging services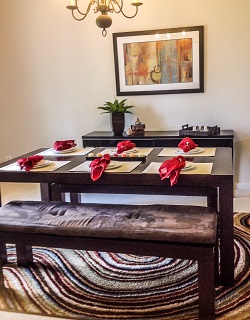 Home Staging Consultation
A room-by-room walk through the home with the homeowner that provides specific home staging suggestions and improvements for each space. These may include simple furniture moves and de-cluttering ideas, as well as basic improvements such as painting, replacing carpeting, and improving curb appeal. We start at the curb and go from there! The results: a comprehensive, customized list that is emailed to the homeowner.
Fee: $200
Room & Tweak Staging
This consultation is a follow up to our initial Walk and Talk Consultation. It involves Bridgett Wilson Designs returning to a home after a consultation and staging key spaces as selected by the homeowner/real estate agent team; whether a room (such as a family room or office) a bookcase, or artwork arrangements. This option works well with occupied homes.
Kitchen & Bath Staging
Typically done in empty homes, we stage kitchens and bathrooms with our inventory of art, accessories and flair! Softening empty rooms and highlighting main spaces through the use of art is also done during this staging. For example a fireplace mantle is styled, the front hallway is made to feel welcoming, or built-in bookcases are accented. Whatever suits the space best.
"In just a few hours and using stuff that I already had you were able to really transform my house. It was so exciting to see how all the small changes really made such a big difference. And I wasn't the only one who loved it... we got a full price contract within 1 day. I really wish I had called a design person years ago so I could have enjoyed living in the space longer." -- Cascades, VA client
Fee: $90 per hour, plus art & accessories package rental
Home Renovation Staging
Also done after an initial consultation, this involves staging specific rooms, or typically a whole home, to prepare a house for sale. Special emphasis is placed on highlighting a room's features: floors, windows, and architectural details. Staging is done using the homeowner's furniture and accessories, Bridgett Wilson Designs inventory, or rental furnishings from a third party, as needed and agreed upon by the homeowner and listing agent.
Fee: $130 per hour, plus applicable rental fees.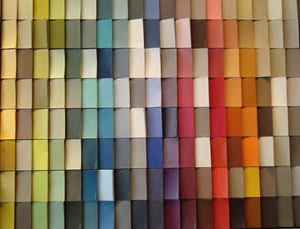 Paint Color Consultations
There are so many paint colors-it can be a little overwhelming to choose! We make selecting paint colors a lot easier with our in-home color consultations. Armed with cases of paint color chips and fan decks, Bridgett comes to your home and works with you to choose amazing colors.
Fee: $210
A la Carte Services
A la Carte services include home styling, hanging art, and personal shopping.
Home Styling
Have all of your furniture placed, but not sure how to finish your room? We will come to your home to arrange accessories, decorate your mantle, and in general make your room look completely pulled together (and wonderful). It's one of our favorite things to do!
Hanging Art
If you struggle with where to hang, well, anything, this is the service for you. Along with a firm understanding of art display principles, we have a flair for finding just the right place to hang artwork. From paintings, mirrors and candle sconces to children's art, baskets and sports memorabilia: we hang it all, beautifully.
Personal Shopping
If you need help finding just the right lamp, sofa, piece of art, tile, kitchen countertop; well you get the idea (!); give us a call and we'll help you effectively shop for beautiful furnishings.
Fee: Depends upon the project; please call for details.